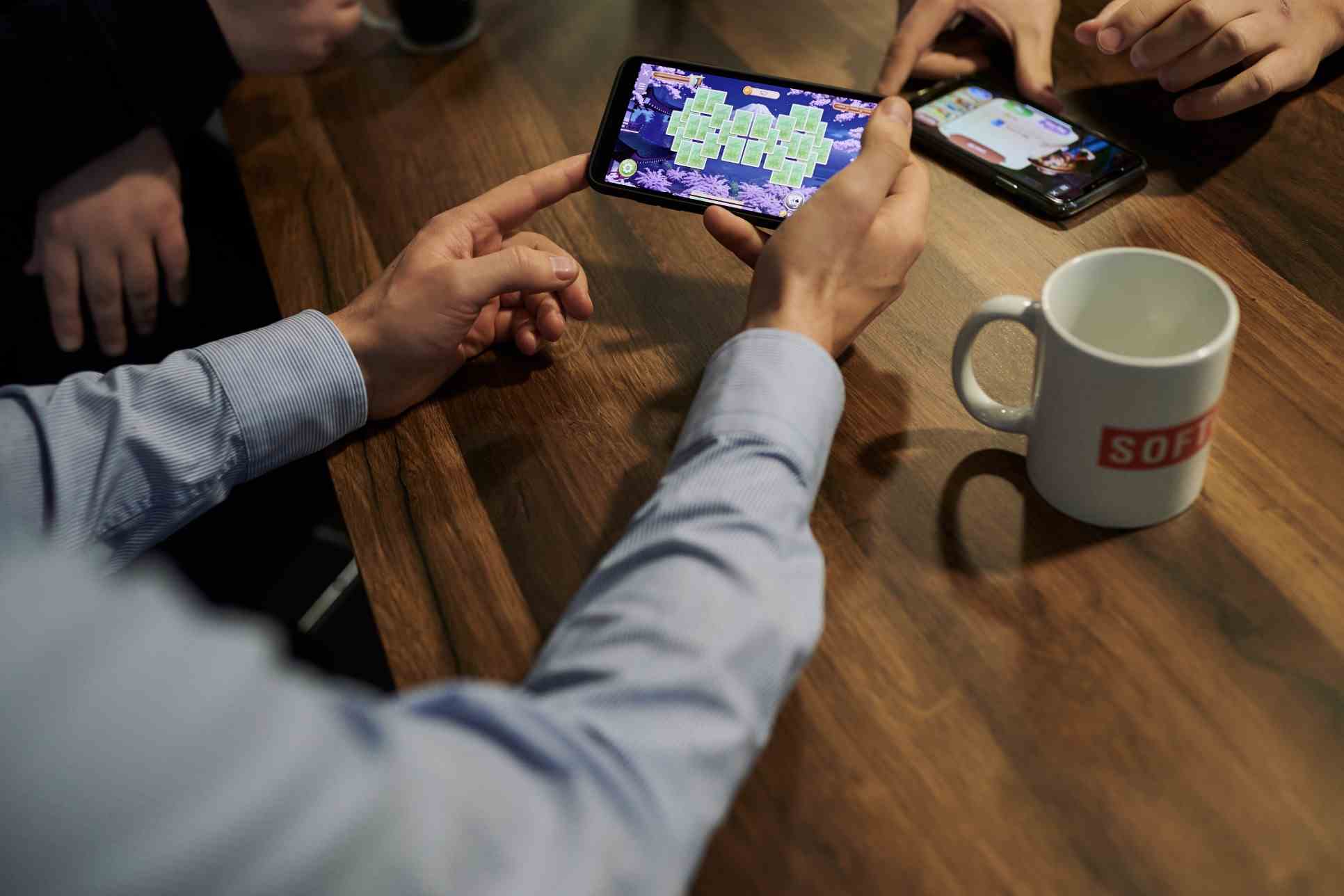 Next Generation
Instant Games.
SOFTGAMES is an instant gaming company. We develop casual, truly social games that can be played by billions instantly across all devices. We partner closely with Facebook, Samsung and more to craft the next generation of instant games that billions of people can play together. 
Alexander Krug
CEO & Co-Founder
Previously working at Yahoo!, Alexander is a serial games industry entrepreneur with more than 10 years of experience in making big things happen.
Alexander possesses excellent corporate strategy skills and is a person of proven ability to act as results-oriented leader who collaboratively develops innovative solutions, spearheads change, and engages the team in creating successful outcomes. Furthermore Alexander is a well known ambassador and pioneer of HTML5 gaming through worldwide articles and speaking events such as Casual Connect, Pocket Gamer Connects, White Nights, Devgamm, Gamescom and many more.
Andre Krug
COO & Co-Founder
During his carreer at SOFTGAMES Andre has managed the release of more than 250+ mobile and branded web commercial games winning several industry awards and claiming various top charts. Being in charge of all user engagement activities, Andre oversees with his teams all tasks around user KPI´s, developer relations, brand marketing and content licensing.
As an executive business veteran with a strong B2B focus Andre has grown SOFTGAMES worldwide extensive developer network, a role perfect for him given his previous business development experience at Mindmatics in Austria. Besides his media management bachelor title Andre holds a master degree in Marketing & Sales.
Bernd Beyreuther
Head of Studio
Beyreuther created his first games back in the 1980s and has been active in the games industry since the mid-1990s. The founder and creative director of the Berlin-based studio Radon Labs (2000-2010) is known for the successful Drakensang RPG series. For 5 years, though, he follows his passion for mobile gaming and worked at studios such as Bigpoint or King. Before joining SOFTGAMES he acted as Head of Studio at the Berlin branch of South Korean mobile studio Smilegate.
Thomas Franken
VP Engineering
Thomas Franken is a software engineer and technology entrepreneur, experienced in building startups in the gaming industry. For five years he lived and worked in Beijing / China (2007-2012) where he co-founded Cmune, a studio for multiplayer 3D games for mobile and the social web built with Unity3D. Until 2020 he was CTO at Gamebook in Berlin, building a storytelling platform for interactive stories and playable media. At SOFTGAMES he oversees the developers across all game teams, ensuring robust company standards and leading the backend infrastructure development.
Founded in October 2006 by the brothers Andre and Alexander Krug directly out of the parents' garage to build J2ME Games for large German TV stations. First release was "Galileo Sudoku" in cooperation with ProSiebenSat1
Hired the first interns, moved into first office. Release of the official Mobile Game for the famous TV show "Germany's Next Topmodel."
SOFTGAMES releases "RTL Racer" and expands cooperation with ProSiebenSat1 through the release of more games for popular TV shows
Moving into bigger offices as the team is growing. Releasing own IP "My little Farm" which ranks up across all major carriers and portals. iPhone is released and brings major changes to the mobile games industry.
SOFTGAMES pivots to development of freemium web browser games in XHTML to be prepared for the smartphone area.
Starting experiments to make money from ads rather than monetizing solely through IAP.
Pivoting from freemium browser games to ad based hyper-casual HTML5 Games with the mission to help flash game portals to transform their business from Desktop only towards a cross platform experience. Focus on providing a white label solution. 1M MAU within 3 months.
Extensive growth phase to 10M MAU. Moving into bigger offices as the team is growing to 20. Creation of a worldwide developer network as we expanded our business model from white labels to stand-alone games. 50 HTML5 games licensed.
Focus on the development of exclusive content. Release of 100 original titles while serving 30M MAU across the growthing affiliate network.
Adding support for over 14 languages - creation of SOFTGAMES Studio in Berlin.
SOFTGAMES becomes a Facebook Messenger Instant Games Launch Partner among only 14 others including Zynga, KING, JamCity.
Release of "Cookie Crush" which grows from 0 to 3M users within a week and is the most successful Match-3 Instant Game since then.
Solitaire Story Launch. Team doubles to 60 people.
Opening up a branch in Canada, In Feb HQ moves to its new, bigger offices. Solitaire Farm launch. Team grows to 90 people.
COVID-19 hits the world and SOFTGAMES embraces full remote work.
Bubble Shooter Pro becomes the largest game on Facebook Instant Games. SOFTGAMES sells its Web Business to focus purely on Instant Games.
Solitaire Home Story is released on Instant Games
SOFTGAMES holds #1 Top Grossing IAP and #1 Top Grossing IAA positions on Samsung Instant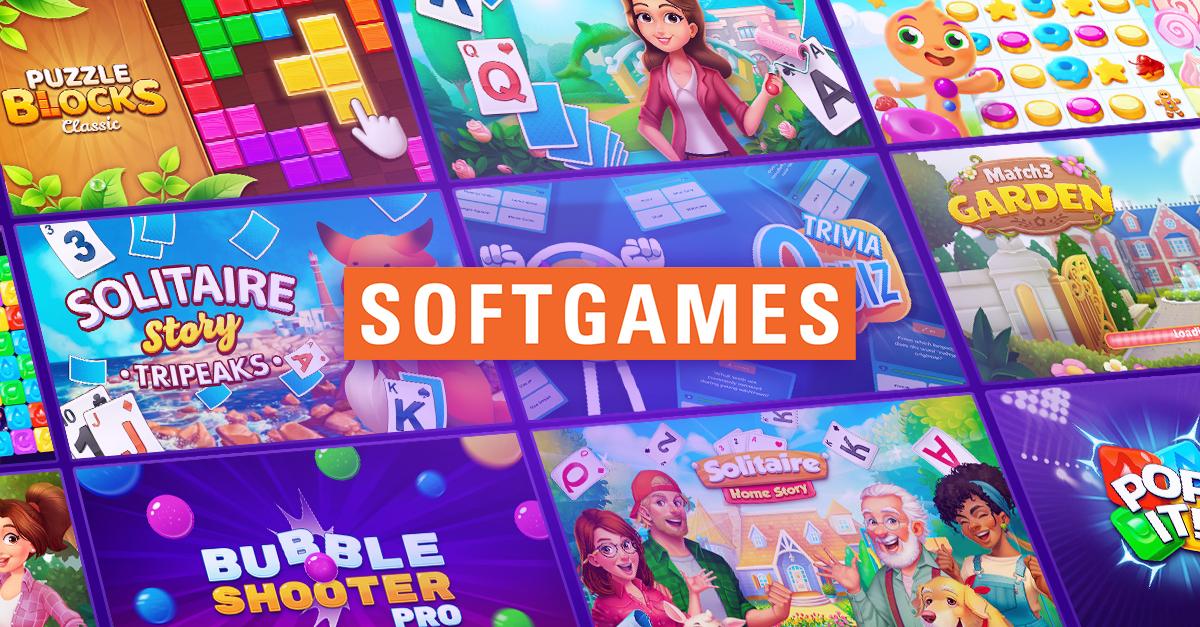 Unlocking Creative Freedom and Flexibility in Remote Work In today's world, there's a common tendency to stick to established traditions merely due to their familiarity. However, change agents are emerging across various industries, challenging the status quo. One...
read more
Press Kit
You need material for your coverage such as company information, photos, logos, or screenshots?
(full Press kit)
You need additional material or have further media inquiries?
Please contact us: